About Us
Tahas Compressed Air Service was established in 1976. Our company has a team of 25 engineers, technicians and administrative staff. Our service provides technical support, service and spare parts for compressed air compressors, dryers and vacuum pumps to the leading companies of all sectors.
Tahas Compressed Air is the only authorized service of Ingersoll Rand TA series for Turbo compressors in Turkey. Our service is not limited to Turkey, it provides after-sales support and service to many countries in Europe, Turkic Republics and the Middle East.
Tahas Compressed Air Service has ISO 9001 quality certificate and TSE certificates since 2002. Our company provides an average of 1200 services per year. Our company has been providing services in the industry since 1976 and will continue to be in service for many years to come.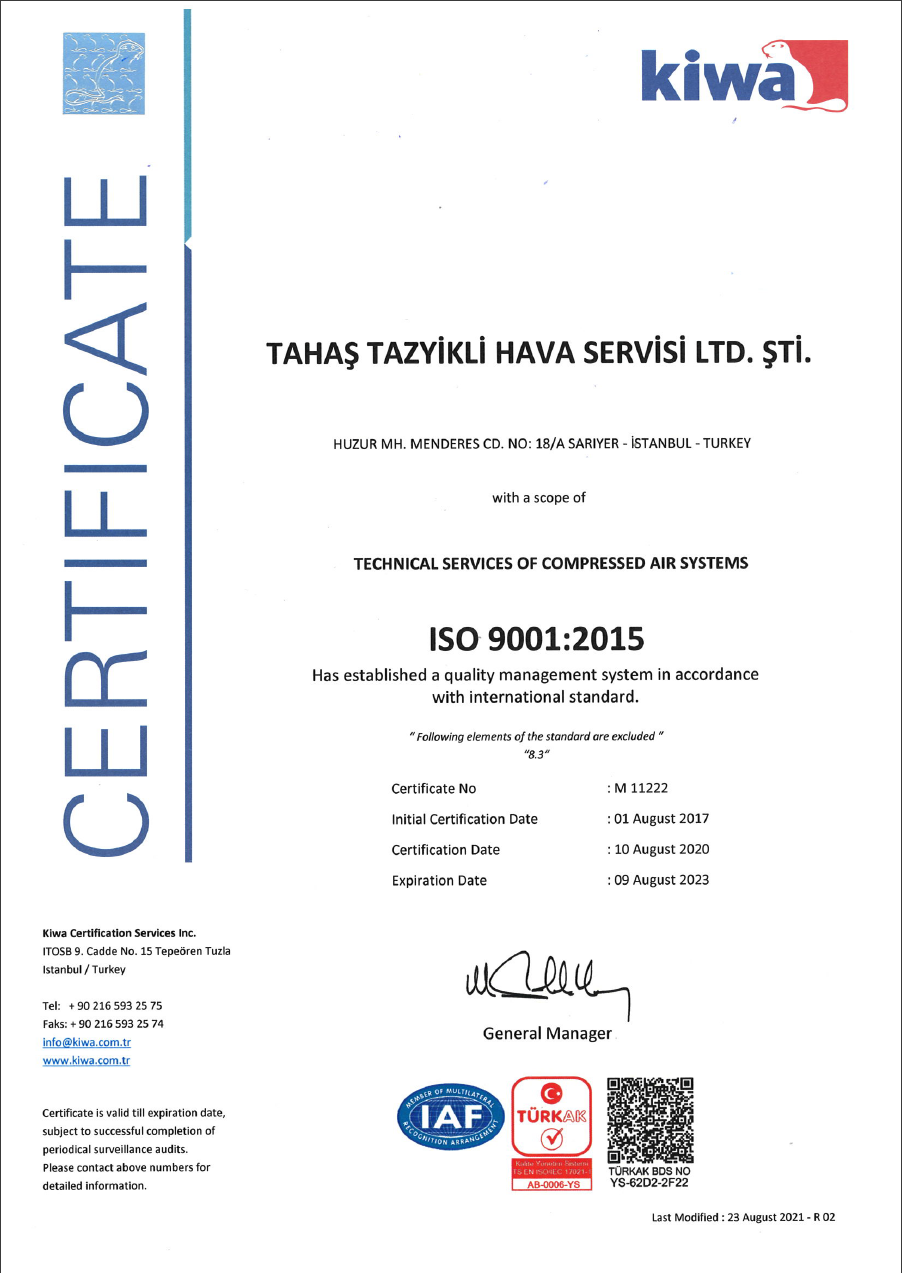 Our goal is the highest level of customer satisfaction. Our aim; To provide quality, fast and open to continuous improvement services in all after-sales customer relations.
Our Products